We all know how crazy lawns and gardens can grow in our Queensland climate, so we want to make sure we keep on top of it. Whether you live in an urban setting, a condo complex with a tiny front yard or you have what seems like acres of garden that needs attention, our team at Dylan's Mowing is here to help.
Keeping Your Lawn In Shape
One of the most important things your lawn is going to need is regular care year-round. If weeds have taken over and there's not one blade of real grass, don't worry! Our team develops a treatment and maintenance plan for your lawn that works for it.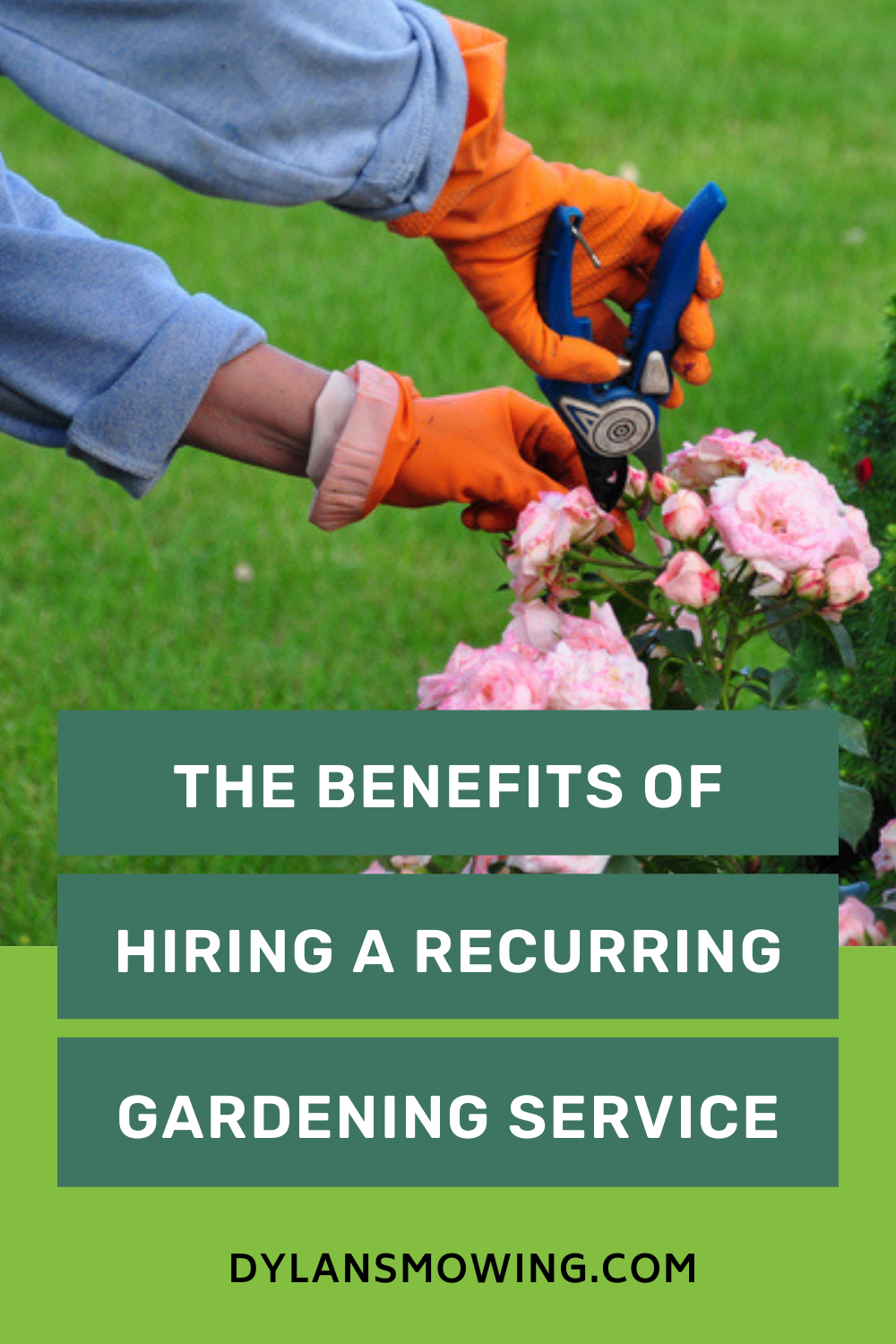 Most lawns need to be cut at least once a week and will require occasional fertilising. If you have a yard with a lot of weeds, a plan to kill the roots is needed. Regardless of your needs, we can help you get the care your lawn deserves. Lawn maintenance is an unavoidable chore for any homeowner who wants to enjoy a lush green lawn all year long. We've developed a system that ensures your weeds stay away, and your grass grows healthy, green, and long.
The Advantages Of Hiring A Skilled Garden Maintenance Service
It's no secret that a stunning, groomed garden will take time and investment. There are a few main reasons why you should consider hiring a skilled maintenance service to look after your garden on a regular basis.
1. Time
Time is one of the most valuable resources we have because you can never get it back. That being said, there are a lot of people out there who absolutely love gardening. For those who don't or have small lawns and gardens, it is not quite so easy. Time needs to be spent on various other facets of their lives outside of gardening. One great suggestion is to ask a professional to look after your garden maintenance while you enjoy a different hobby or travel at certain periods of the year.
2. Money
Taking care of your garden should allow you to get everything from exceptional performance to affordable prices. Once you walk in to have your garden taken care of, you won't have to worry about the plants dying and having to be replaced. A professional will regularly visit to rectify small problems before they become more time-consuming and expensive.
3. Equipment
If you haven't gotten all the lawn and gardening tools you think you need, hire experts. You'll also need to buy things like fertilisers and products as well, which make up a sizeable cost. We already have all the appropriate materials to do the job, so it isn't a question of resources.
Transform Your Garden With Our Recurring Service
We offer weekly, fortnightly or monthly gardening services to ensure your lawn gets the care it deserves. During the Spring and Summer months, we suggest a more frequent schedule of weekly or fortnightly to help maintain growth and keep a healthy lawn and garden. This way we'll get to know your lawns and gardens and know exactly what it needs.
Regular maintenance of gardens and lawns in our hot and humid climate are critical in not only keeping everything looking neat and tidy, but to help grass and plants grow in a healthy environment. No one likes to see a messy garden too. Our extensive experience also allows us to identify pest invasion, such as lawn grub, and help to guide your lawn and garden back to health. In most of these cases, there isn't a quick fix. Maintaining a healthy lawn is much easier than fixing an unhealthy lawn.
We can give you an idea of what work and time is needed for you garden, and suggest a regular maintenance schedule to suit you. Then you don't have to worry about anything – we'll do the work for you. So sit back, relax, and admire your beautiful lawn and garden and know that it's in good hands with Dylan's Mowing.