Garden Maintenance Gold Coast
When it comes to garden maintenance, Gold Coast residents rely on the trusted, expert hands of Dylan's Mowing. Our team of professional gardeners, with over 25 years of experience, takes pride in providing exceptional gardening services and yard maintenance to the Gold Coast community. We fill your garden needs, from lawn mowing and weed control to pruning trees and mulching, ensuring your garden beds stay in top shape year-round.
will be your full service provider for all your gardening services in Gold Coast. We provide a comprehensive range of gardening services, from lawn mowing and garden maintenance, clean ups to pruning trees and even odd jobs like pressure cleaning and waste removal. Our professional gardeners are fully trained, insured, and experienced, ensuring that your garden is in the best hands.
Yard Maintenance Gold Coast
Our gardening services Gold Coast-wide are tailored to meet your specific needs. For all your ongoing garden maintenance needs, we are committed to providing high-quality services that exceed your expectations. We take pride in delivering great first impressions, and our aim is to make your garden look its best year-round. Contact us today for a free instant quote, and let us take care of your garden so you can enjoy it without the hard work. Your yard is the first thing people see when they visit your home or business. It's therefore essential to maintain its aesthetic appeal. At Dylan's Mowing, we offer professional yard maintenance services in Gold Coast to keep your outdoor spaces looking their best. Our
yard maintenance Gold Coast services
include lawn mowing, gardening, weed control, pruning trees, mulching, plus many more. In addition, we also offer rubbish removal services to keep your yard clean and free from waste. With our comprehensive yard maintenance services, we aim to provide you with a yard that you can be proud of, one that leaves a great first impression on visitors. Our experienced team understands the unique needs of the Gold Coast's climate and landscape, enabling us to provide you with targeted service frequency for your yard maintenance solutions. For all your regular maintenance, we have you covered.
Contact us
today to schedule a service or request a free instant quote.
Your Garden, Our Passion
Our team of dedicated gardeners brings a blend of passion and expertise to the diverse range of gardening services we offer in the Gold Coast. Well-versed in the nuances of garden care in Gold Coast'sunique climate, we ensure your gardens not only look beautiful but also thrive. Whether you're seeking regular lawn maintenance in the Gold Coast to keep your grass perfectly manicured, or more general garden care to ensure everything from your flowers to your shrubs exudes health, we're here for you.
Sometimes, gardens need a bit more than the usual upkeep. For those times, our garden clean-up services in the Gold Coast can transform even the most unkempt spaces into lush paradises. And if you're preparing your property for sale or just want it to look its absolute best, our pre-sale garden clean-ups ensure that every inch of your outdoor space is impeccable.
So whether it's regular lawn maintenance, general garden maintenance, or pre-sale garden clean-ups, we handle all your garden services. Our meticulous attention to detail, from tree trimming to lawn care Gold Coast-wide, guarantees you'll be extremely happy with our service, making a great first impression on anyone visiting your property.
Our Range of Gardening Services in Gold Coast
Lawn Mowing and More
At Dylan's Mowing, we understand the importance of a well-kept lawn. Our
Gold Coastlawn mowing services
, coupled with lawn repairs and top dressing, ensure your lawns stay lush and green.
Weed Control and Garden Care
From the lush greens to the vibrant florals, we know what it takes to keep every corner of your garden vibrant. Our gardening services in the Gold Coast are comprehensive, ensuring every plant, shrub, and tree gets the attention it deserves. Remember,weeds can quickly overrun a beautiful garden. Our experienced gardeners are experts at weed control, keeping those pesky invaders at bay. Not only do we manage weeds, but our gardening services also include pruning, mulching, and maintaining garden beds. This comprehensive garden care keeps your yard looking its best, whether in Mermaid Waters or any other Gold Coast suburb.
Rubbish Removal Services
Apart from mowing and gardening, we offer rubbish removal services. Our team can assist with green waste removal, keeping your garden clean and free from debris.
Professional Garden Maintenance
A well-maintained lawn can elevate the beauty of any property. With our lawn maintenance Gold Coast services, we ensure your lawn remains lush, green, and healthy throughout the year. When you're in need of professional garden maintenance, our local gardening services won't disappoint. Our gardeners are fully insured and dedicated to providing high-quality services. We treat every job with the utmost professionalism and hard work.
Affordable Gardening Services in Gold Coast
We believe in providing the highest quality gardening services at an affordable price. With our free instant quotes, you know upfront how much our services will cost, ensuring there are no surprises. We arrange our schedule to suit your needs, whether it's a one-off job or regular lawn and garden maintenance.
Lawn Care Gold Coast
At Dylan's Mowing, we know that a well-kept lawn is about more than just a cut. Our lawn care Gold Coast services focuses on recurring mowing as the core aspect of lawn care. By scheduling routine visits, we ensure your lawn stays consistently neat and healthy.
We're not just maintaining your lawn, we're enhancing your outdoor environment and satisfaction.
Garden Clean Up Gold Coast
Seasons change, and with them, gardens can get a bit unruly. Whether it's the aftermath of a storm or a garden that needs a fresh start, our garden clean-up Gold Coast services can restore and even enhance your garden's beauty.
Specialised Garden Care
Gold Coast gardens have unique requirements. Whether it's the soil, the plants, or the climatic conditions, we have a specialised approach to ensure optimal garden health and aesthetics.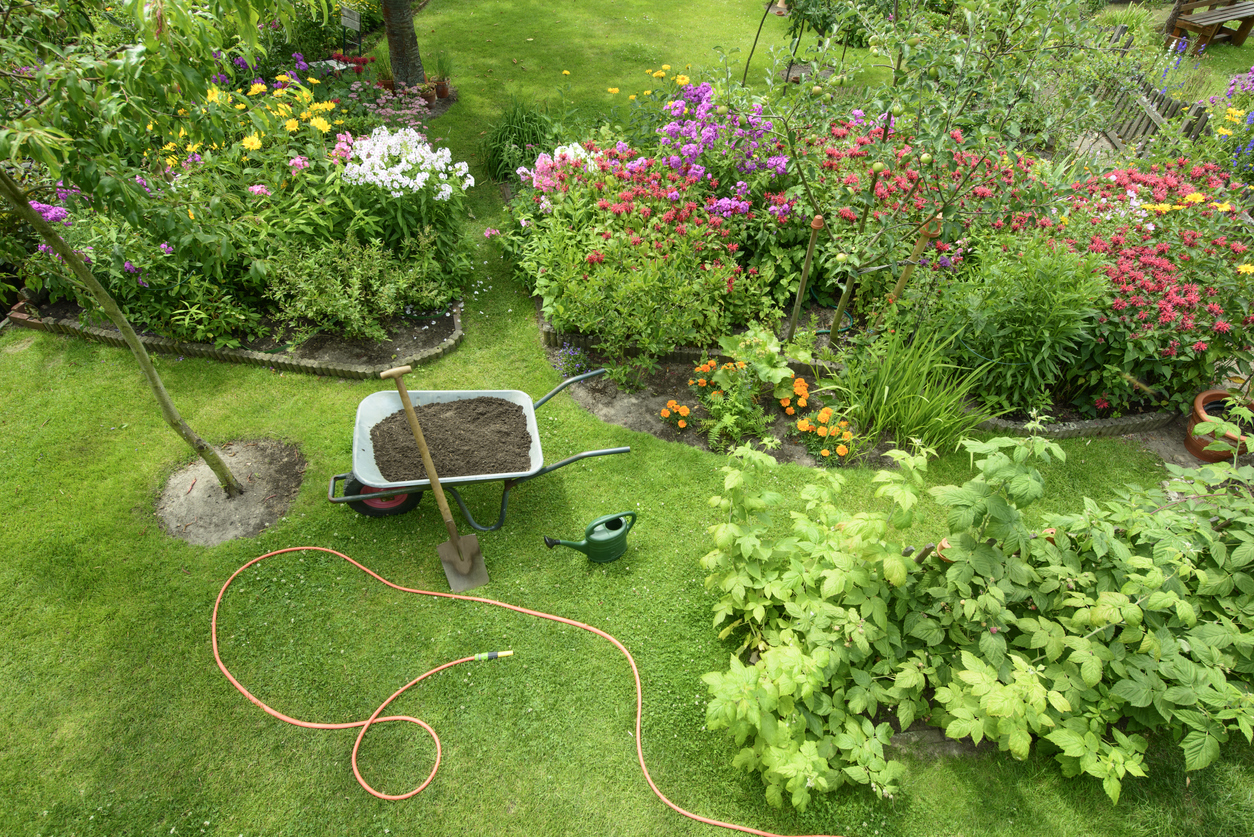 Gardening Services Gold Coast
Our gardeners are not just experienced; they are locals who understand the Gold Coast's unique climate and conditions. Whether it's managing lawns in winter or caring for plants in the heat of summer, our local gardeners are equipped to handle it all. From Mermaid Waters to Tweed Heads, we're your local gardening service, ready to tackle any gardening or odd jobs that come our way.
Whether you need lawn mowing, garden maintenance, or rubbish removal in the Gold Coast, Dylan's Mowing is here to help. With our experienced gardeners and commitment to quality service, you can rest easy knowing your garden is in good hands. Contact us today for a free quote, and let us help you create the garden of your dreams.
We offer competitive rates and flexible scheduling to suit your needs, so why not get in touch today and see how we can help you achieve the perfect lawn for your business?