Take Pride in Your Stunning Yard & Garden
Looking for Gold Coast lawn mowing services for your property? Our Gold Coast lawn mowing team is extremely experienced and reliable, with a wealth of knowledge of lawns and gardens in the local area.
It's not just gardening services that we provide excellent service for. Lawn mowing, garden clean ups, weeds, plants, shrubs, hedging, landscaping – we're on the job!
Experience with Gold Coast Lawns & Backyards
We'll take your yard from scruffy to stylish with our professional lawn mowing services. Our Gold Coast clients trust us to keep lawns looking neat, tidy and vibrant all year round.
For our Brisbane locals looking for a lawn service, learn more about our garden maintenance in Brisbane and surrounds.
Quality Lawn Mowing Services Gold Coast
We have years of experience in providing high-quality lawn mowing services to both residential and commercial customers. For professional lawn mowing on the Gold Coast, book a chat with our team of experts to get your commercial property, frontyard or backyard looking lush.
If you're after acreage mowing in Brisbane or Sunshine Coast, we've got your mowing and gardening needs covered there as well!
Gold Coast Lawn Mowing Tailored To Your Needs
We understand that every lawn is different, and we take the time to assess your individual needs to provide the best possible service. We offer a variety of other gardening services, including hedge trimming, pruning, weed maintenance, tree trimming, and leaf removal.
So whether you're looking for a one-time mow or regular upkeep, we can help you keep your lawn looking its best.
To keep your exterior up to scratch, we also offer high pressure cleaning in Brisbane and surrounding areas.
Reliable Lawn Mowing Service & Gardening Staff
Fully trained and experienced in lawn mowing and gardening, our team offers lawn mowing services on the Gold Coast no matter the size or type of lawn. We have the equipment and expertise to get the job done quickly and efficiently.
Top Quality Lawn Mowing Services Gold Coast
At Dylan's Mowing, we offer a range of other garden clean up and lawn care services. We do it all – hedge trimming, edging, weeding, plants, landscaping, professional pruning, and much more. As we said, it's not just gardening services!
We can also provide complete garden maintenance on the Gold Coast to keep your home looking beautiful.
Based in Brisbane? If you're on the hunt for lawn mowing Brisbane northside or surrounding areas, get in touch with us today.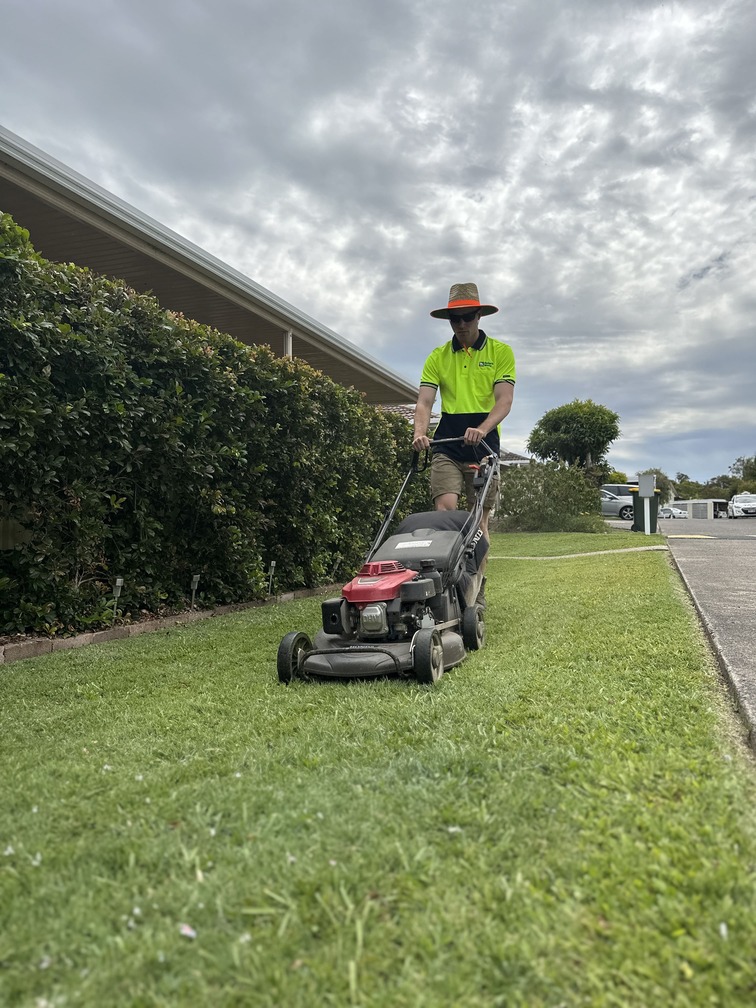 NDIS Lawn Mowing Gold Coast QLD
Our fully insured lawn care team will provide NDIS participants with disability assistance services, including NDIS Lawn Mowing Sunshine Coast. We can help with services like rubbish removal, grass mowing, hedging, gutter cleaning, and garden clean ups.
Learn more about our garden care services in Brisbane and contact us now to talk about your NDIS options with us.
Save Time With Our Lawn Mowing Services – Gold Coast
If you're looking for experienced lawn mowing or garden maintenance in Brisbane, our team of specialists is the best option. We have years of experience providing excellent lawn care services to residential and business clients.
Reliable Service – Mowing & Gardening Solutions
Our mowing and gardening solutions are efficient and affordable for lawn services in Gold Coast suburbs, so call us today.
At Dylan's Mowing, we also offer commercial garden maintenance in Brisbane. We can assist you with anything from lawn services, mulch, to green garbage disposal, junk removal, hedge cutting or tree trimming in Brisbane.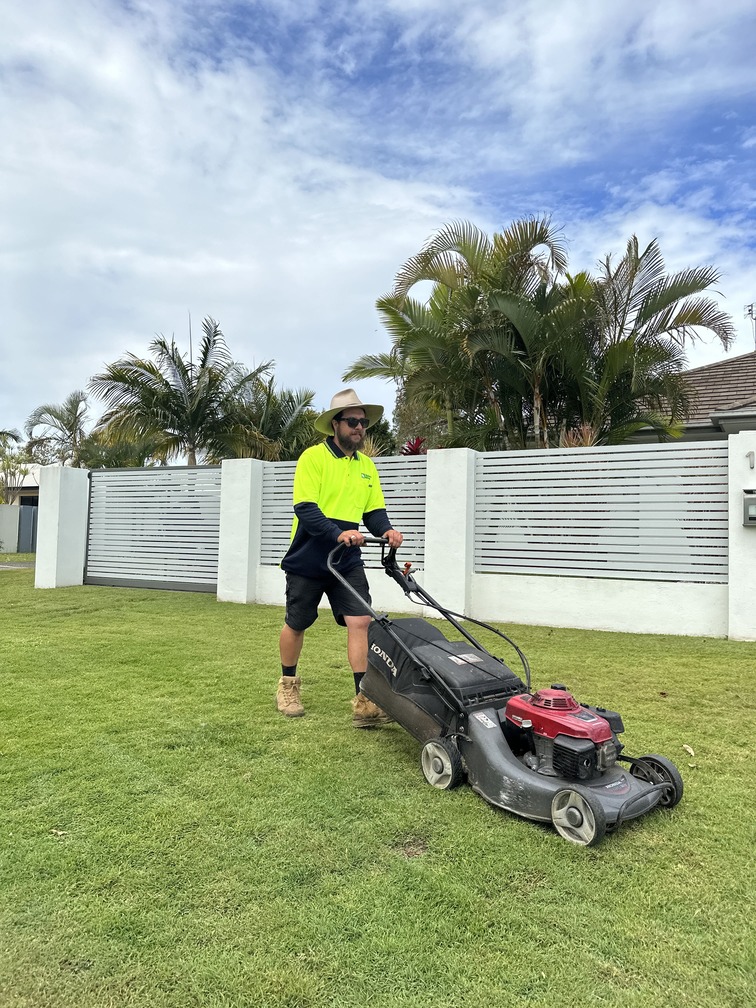 Busy? Can't be bothered? Need extra help?
Get your freedom back!