Garden Maintenance Sunshine Coast
Lawn Mowing and Garden Maintenance Sunshine Coast: A Cut Above the Rest
Welcome to Dylan's Mowing, your trusted destination for all things garden maintenance on the Sunshine Coast. We're not just a lawn mowing service; we're a full-scale gardening service, dedicated to transforming yards into verdant oases. From routine yard maintenance to creating garden beds that bloom brilliantly, our Sunshine Coast gardeners are the best in the business.
Garden maintenance on the Sunshine Coast takes on a whole new meaning with Dylan's Mowing. With over 500 properties under our care, we understand the nuances of every lawn and garden type. From your front yard to your back yard, no job is too big or too small for us. Our Sunshine Coast lawn mowing team is committed to not just maintaining, but enhancing your outdoor areas.
Comprehensive Gardening Services
Our garden maintenance services include everything from hedge trimming and tree pruning to weed control and green waste removal. For larger properties, we offer acreage mowing, ensuring every inch of your grass is evenly cut. Not only do we leave your lawn mowed to perfection, but we also offer top dressing services to keep your grass lush and healthy.
Superior Garden Care
For all your lawn mowing needs, our professional gardeners take pride in providing the highest quality garden care. They can breathe new life into your garden with their expert advice.
Pressure Cleaning and Rubbish Removal
Our
Sunshine Coast garden maintenance services
extend beyond gardening and lawn care. Our team is also equipped to offer
pressure cleaning
for driveways, pathways, decks and commercial property. In addition, we provide both green waste and general rubbish removal, keeping your property pristine.
Service Excellence and Great Customer Service
At Dylan's Mowing, we believe in delivering great customer service, backed by a fully insured team. We offer free instant quotes, reliable services, and strive to do an excellent job every time. We're fully equipped and experienced in general maintenance tasks. So, spend time enjoying your garden, while we take care of the hard work.
Regular Maintenance and Landscape Design
Regular maintenance is vital for a healthy, beautiful garden. Whether it's weeding or whipper snipping, pruning or maintaining hedges, our
Sunshine Coast garden maintenance
professionals ensure your garden is always at its best. We also offer landscape design services, crafting outdoor spaces that perfectly reflect your style and needs. We are also qualified to offer
tree triming services
across Brisbane, Gold Coast and Sunshine Coast.
Your Trusted Sunshine Coast Gardeners
Finding the right person for
garden maintenance on the Sunshine Coast
can be challenging. That's where
Dylan's Mowing
steps in. We've earned the trust of our clients with our commitment to the highest quality of service. We're more than just gardeners; we're garden lovers, dedicated to bringing out the best in every garden we maintain.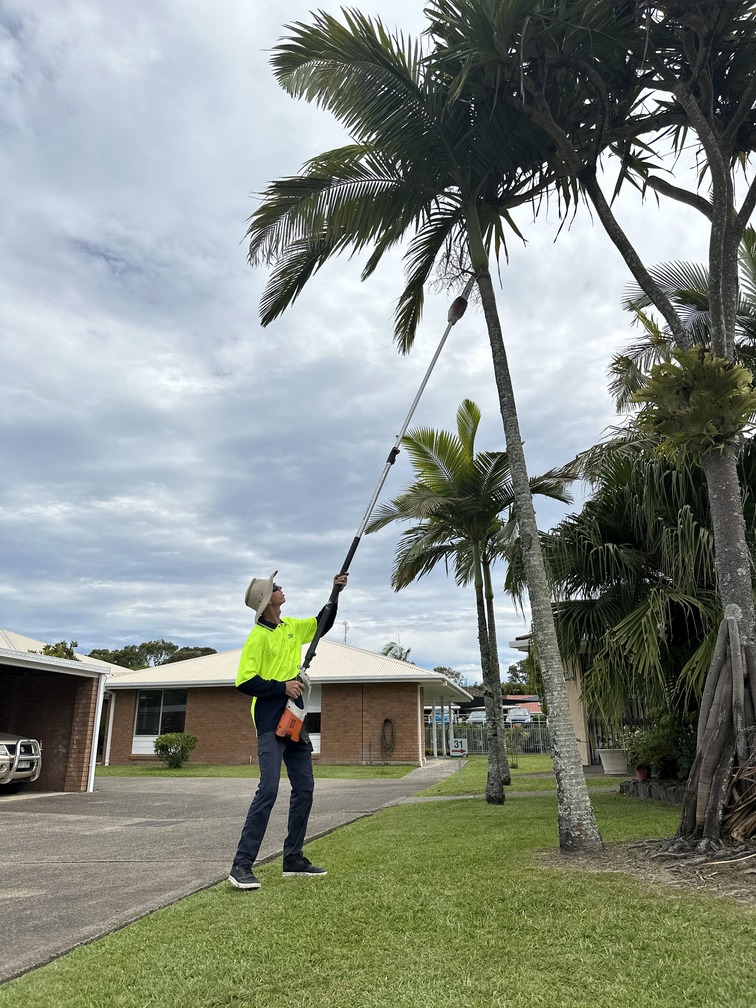 A Greener Tomorrow with Dylan's Mowing
Our garden services are about more than just maintenance; they're about creating a greener future. From the lawns we mow to the trees we prune, every job is a step towards a healthier, greener Sunshine Coast.
Garden maintenance is our passion and specialty. We take pride in our work, and nothing makes us happier than seeing a beautifully maintained garden in the Sunshine Coast. For a free quote or to book our services, contact us today. Let's grow a greener tomorrow together.
We offer competitive rates and flexible scheduling to suit your needs, so why not get in touch today and see how we can help you achieve the perfect lawn for your business?